Welcome to our RSM Family, our retail history traces back to 2004 when
we established this entity on a small scale in Toronto, Canada with the ambition of bringing tasteful designs that are quintessentially Indian to the Western world. Within 10 years, we transformed our establishment into a retail center in textiles spanning over 15,000 square feet, making it one of the largest Indian textile outlets in Toronto.
Today, not only do we specialize in providing you an extensive collection of sarees but we have also extended our trade to readymade clothing, and multi- cultural outfits. After extensive trials and testing, we are excited to present to our audience our own brand of men's shirts, MSR and Toro. At our stores, you can unravel an exquisite selection of Indo-Western Gowns, Kanchipuram Sarees, Lehengas, Salwar Kameez and Churidars. We also house jewellery and shoes for men, women and kids.Our specialty is theme-based outfits for mothers and daughters, fathers and sons and sarees and shirts for the entire bridal party.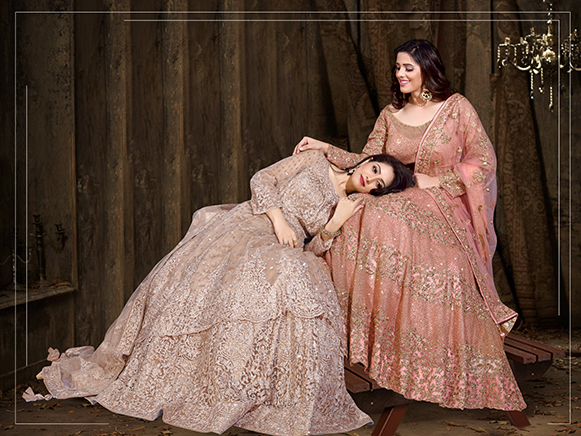 RSM Silks
Online Shopping
RSM silks has always been part of weddings, festive seasons, and joyous occasions for years. We do not want you to miss this tradition because of constraints in time or distance. Thus, we are bringing your favourite store even closer to you by extending our retail online for you to bag the real shopping experience at home from anywhere across the globe. We look forward to serving you!