Our party-wear sarees come in a variety of colors and styles which will suit any occasion. Whether it's a wedding, an engagement party, or just an evening with friends and family—our Indian party sarees will have you looking absolutely radiant. If you are looking for designer party sarees online, then we offer the most extensive collection of party sarees online. You won't regret browsing through our exquisite selection of online party wear sarees. 
Along with party sarees our speciality is art silk sarees, where you are bound to get premium quality. Feel free to explore our website where you'll find information about what makes us different and why customers keep coming back to us. Don't hesitate to reach out to us if you want to buy online party wear sarees or need some help with choosing the right outfit; we're always happy to provide suggestions in  your quest to find the perfect saree party wear.
Where you can style your silk sarees:
Wedding functions: If you are looking to buy party wear sarees for a wedding, it is important to know that in Hindu culture, the groom and bride traditionally wear red and white. As a result, the groom usually wears white pants and the bride usually wears a beautiful saree with a blouse. And of course, no one should forget to wear flowers in their hair! Weddings are very important events in Indian culture and require much preparation for the the day of.
Festive occasions: Whether it's Diwali, Christmas, Eid, or New Year's Eve: you can never go wrong with a saree. We carry all types of designer party sarees for festive wear in case you need to look your best for an event.
Parties: Whether it's a birthday, anniversary or housewarming, you can't go wrong with a saree. They are the perfect attire for a casual event. You can even style your saree in a cocktail pattern to slay it for a night on the town. No matter what you do, you will be ready to celebrate and enjoy yourself.
Family gatherings: The next time you are invited to a family gathering, try wearing your sari. It's a lovely idea and will surely put a smile on the faces of your elders. After all, nothing is more culturally appropriate than wearing your own cultural clothes to represent who you are and where you come from. So don't wait too long and grab your favorite party wear sarees online from RSM Silks.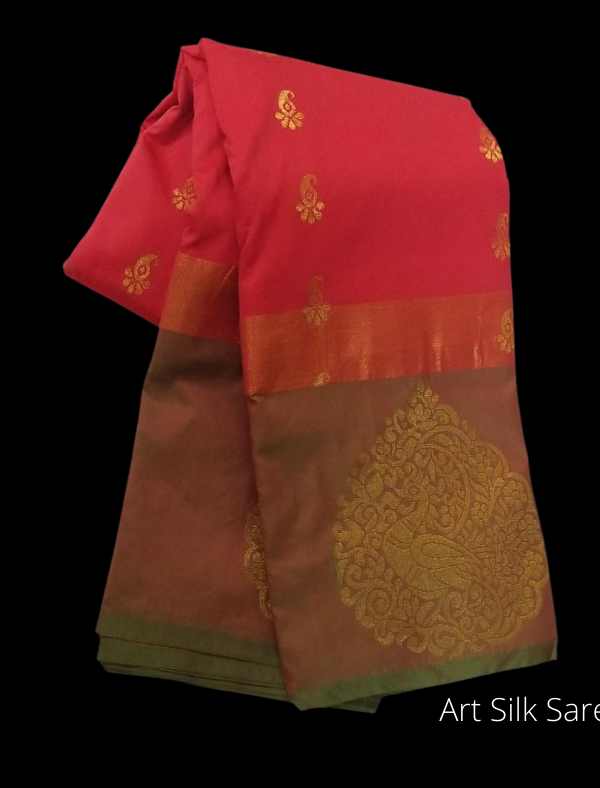 $

48.55