Festive shopping could be a pain but when you find the right site, it can also be enjoyable. Whether you are looking to buy ethnic wear online or have a gift delivered to your loved one, RSM Silks is the best option. Ordering ethnic wear from our website guarantees that you will get quality products, with quick delivery options. Customer service is always happy to help you find the perfect size. With such affordable prices, it's not difficult to see why so many people choose RSM Silks as their go-to place for ordering Indian clothes online or to buy dhoti online. You can even shop by style, casual wear or formal wear.
What better way to celebrate the Indian festival of Diwali than by shopping dhotis online at RSM Silks? Our store is a one-stop destination for all your ethnic wear needs. With our vast collection of traditional Indian wear including dhoti and accessories, you are sure to find that perfect attire. Browse our range of garments, including dhoti for sale with kurta sets, or pick up some new accessories like a jhumka earring set or bindis.
Every culture has its own set of customs and traditions, which is why at RSM Silks we offer you a variety of high quality ethnic dhotis online for festive wear. Whether you're looking to buy dhotis as a gift or want to wear one yourself on a special occasion, RSM Silks will have the perfect attire for you! We are confident that with our exceptional selection of high quality dhotis for sale that you'll be sure to find what you're looking for and more. We also offer an incredible collection of sarees, lehengas, salwar kameezes, kurtas and much more so that everyone can find their favorite outfit and buy dhotis online. From casual weekend clothes to wedding attires, there's something for everyone at RSM Silks. And if you ever need help finding anything just call us – we're always happy to help you buy dhoti from our store.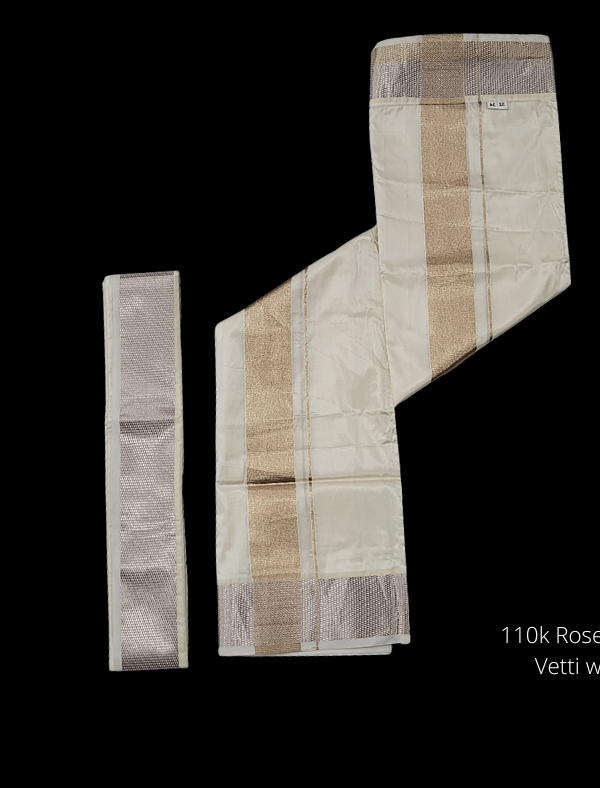 $

44.81